Stressless Ekornes Chair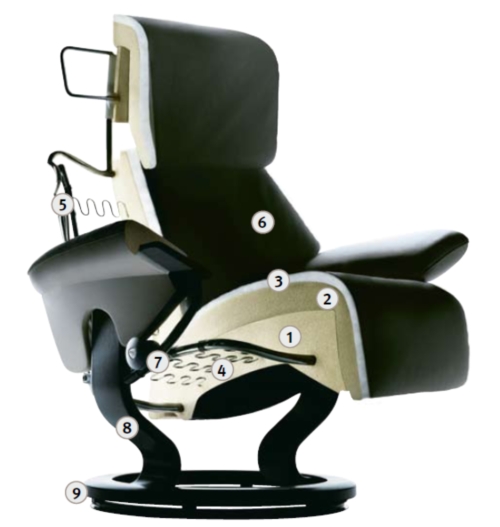 Reveal the secrets of personal comfort of Streeless Ekornes Chair
Cushion your bodySpace-age foam molded directly over the frame.
Ensures optimum comfort with an additional pad of soft space-age foam.
Ensures an attractive look and Super-soft polyester fiber cushions your body.
Durable flexo springs and steel frame make superior resilience and continuous support.
Plus system provides continuous support for your head and lower back.
Double-sided mechanism ensures maximum stability and functionality.
Genuine top-grain leather or fabric covers the entire seat, provide a luxurious look and feel.
Unique Stressless Glide system automatically adjusts to your body weight and movements.
Two-stem base adds superior stability.
Swivel actions lets you easily turn 360 for maximum mobility.